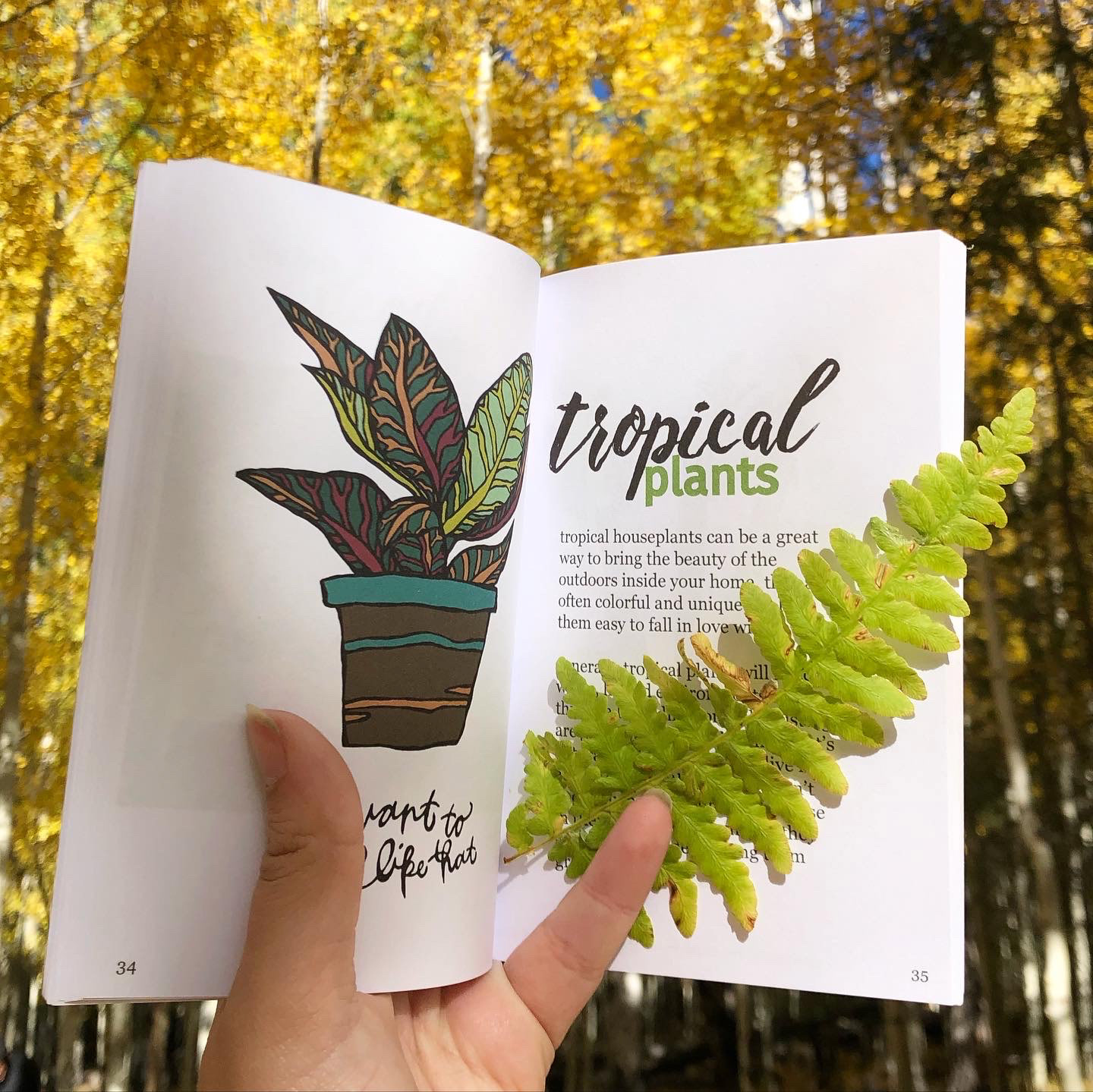 Dear Plant Killers: a guide on how to be a good plant parent is a book that i wrote, designed, illustrated and self published. This book was written for people that love plants but can't seem to keep them alive by a reformed plant killer and includes helpful tips on specific plants, illustrations, a DIY soil recipe, and more! You can purchase it through Barnes and Noble, Amazon, or at
artbykristanicole.etsy.com
About the book: Do you consider yourself a plant serial killer? Are you attempting reform but don't know where to start? Look no further! You too can become a nurturing parent to gorgeous and healthy plants with help from this stunning guide. 

Navigating the realm of plant parenthood can be intimidating and often seems complex to potential plant parents. 'Dear Plant Killers: a guide on how to be a good plant parent' is the perfect beginners guide to learn the basics of plant care, what warning signs to look out for if your plant isn't doing well, and how to adjust care to bring your plants back from the brink of death! 

Full of tips to give your plant the best living conditions, do it yourself recipes for soil and pest control, illustrations, and even a plant dictionary, this short and to the point book removes all of the confusing language often found when trying to dive into the world of house plants. 
If you are interested in stocking Dear Plant Killers in your store, through either wholesale or consignment, please contact me for more information at artbykristanicole@gmail.com